Websites
Other digital projects
Every projects don't take months and months to do. Sometimes we need to go fast to create something sustainable for the client.
Here's a small selection of that kind of projects.
Cohabs
Cohabs is a company that offers shared home in Belgium but also in France and the US. We wanted a modern but classy website that had to give a seamless subscription experience to the user.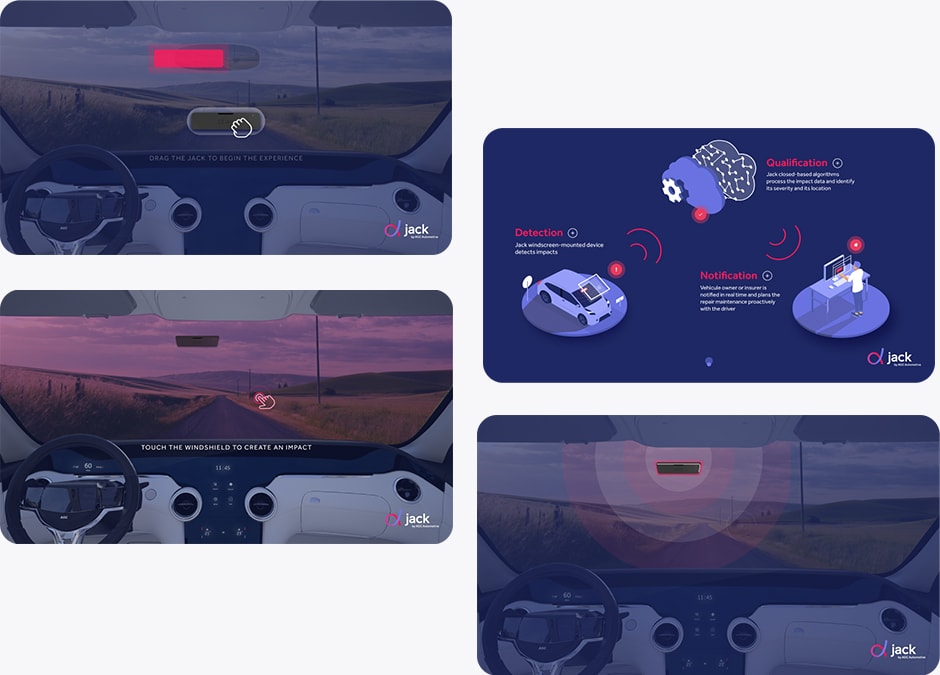 Jack
Jack is a sub company of AGC. The smart jack is a product that detects, diagnoses and notifies in real-time all glass damages of a fleet.
In addition to a one pager, we created an interactive game for an automotive tradeshow.
Carmeuse
Carmeuse is a belgian international company that is specialised in mining, equipment, material processing, and engineering solutions.
The challenge of this project was to create a website that could support 15 languages and many different updates in each countries. A huge design system was therfore built.